Workshops Contact For Facilitators Español
What is Juntos?
Juntos (pronounced "Who-n-toes") means "Together" in Spanish and works to unite community partners to provide Latino 8-12th grade students and their parents with knowledge, skills, and resources to prevent youth from dropping out and to encourage families to work together to gain access to college. Research shows that Latino youth are at greatest risk for dropping out of school between the 9th and 10th grades.
The Juntos program reduces this risk by bringing together cohorts of 8th-grade youth to support each other for three to five years as they enter high school and prepare together for higher education. The multifaceted partnerships between Extension Educators, school and college administrators and staff, and other community volunteers are what make the Juntos program a sustainable success in many communities across the U.S.
-Parent Testimonial
Our Mission
The mission of the Juntos program is to help Latino students achieve high school graduation and attend higher education.
Research and Resources
-Youth Testimonial
Our Four Components
The Juntos program is an intensive long-term program made up of four components:
Juntos Family Engagement via a five-week workshop series and other family nights and family events
Juntos 4-H Clubs with a focus on tutoring, public speaking, life skills, and community service
Monthly One-On-One Success Coaching and/or Mentoring by an adult who monitors academic progress and coaches Juntos youth to achieve their academic goals
Summer Programming that includes the Juntos Summer Academy, which is a week-long experience at NC State University, and other local 4-H summer programs
Our Objectives
Increase family engagement that leads to students' educational success
Increase the sense of belonging among Latino students and families in their schools and communities
Increase Latino student success by improving student attendance and grades, and achieving high school graduation
Increase the percentage of Latino students attending higher education
-Youth Testimonial
Get Involved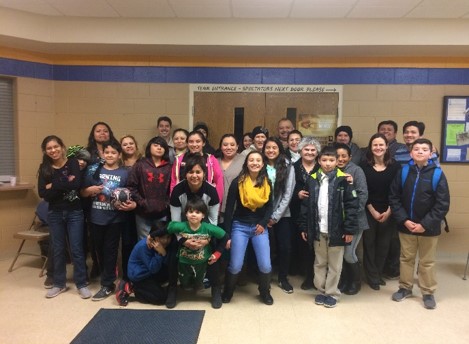 If your family has a high school student who wants to go to college but you're not sure where to go, how to apply, or how to pay for it, join Juntos Wisconsin for monthly conversations with experts that will help you understand how to apply and pay for college and how to navigate college life as a Latinx student.
These sessions are free and will be on Zoom.
-Parent Testimonial
Juntos Wisconsin Status Report